Home Comfort Systems

Air Conditioning & Heating

In the peak of Florida's searing hot and humid summers, you want to be sure that your air conditioning system is not only reliable, but is performing at the optimum level. Then, when the cooler days arrive, an effective heating system is just as important. At Art Plumbing, Air Conditioning & Electric, we've put together an all-inclusive range of top quality HVAC (Heating, Ventilation, Air Conditioning) services to cater to your every possible air conditioning and heating needs.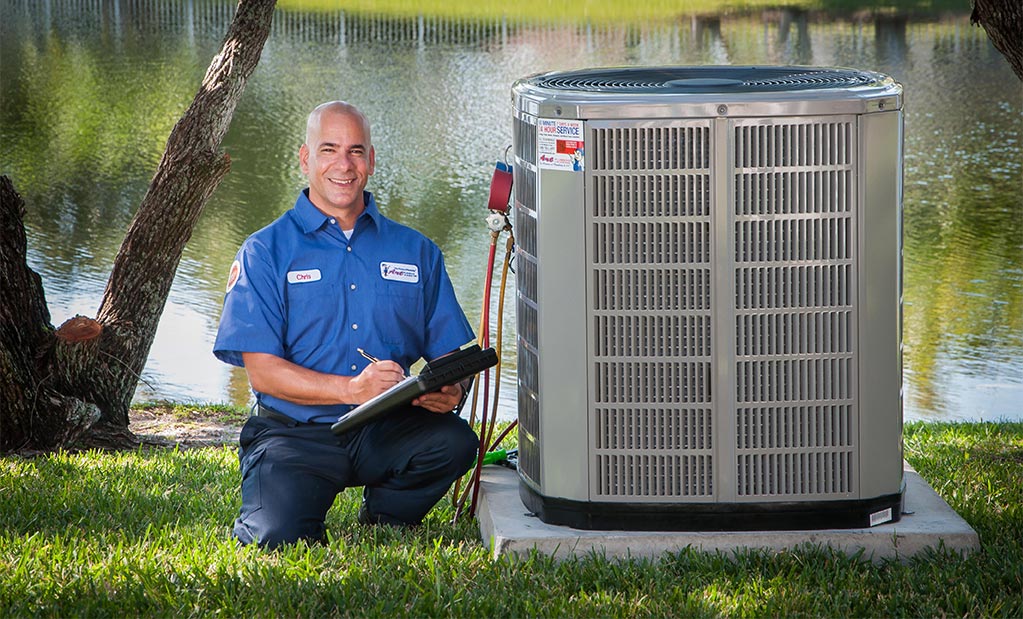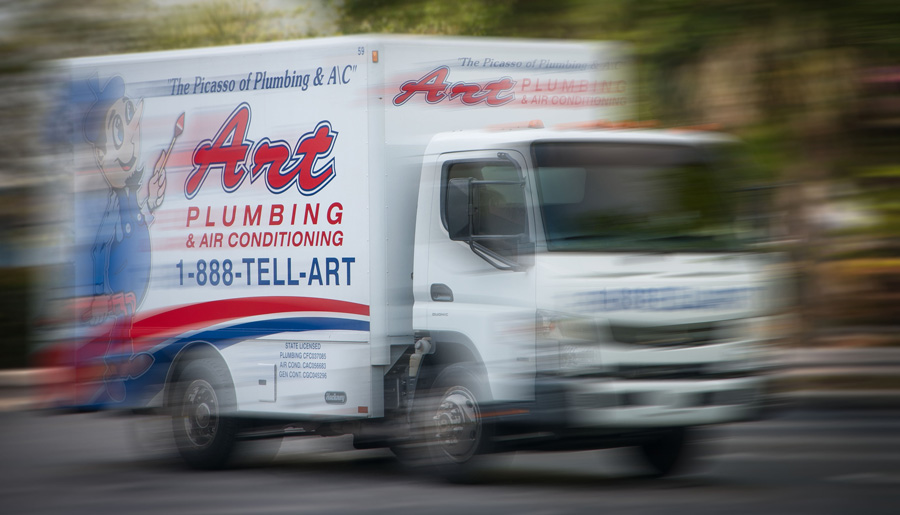 Emergency Air Conditioning Services
Air Conditioner Not Working? Art Plumbing, Air Conditioning & Electric provides fast, reliable, expert air conditioning repair services and cooling equipment options. Our quality air conditioning repair services are performed by professionally qualified, certified HVAC service technicians. Plus, we have the experience, skills and tools to fix your HVAC problems correctly the first time.
Our repair services are guaranteed 100% in writing for your complete peace of mind. Art Plumbing, Air Conditioning & Electric is fully licensed and insured for air conditioning repair, sales, installation, and air conditioning maintenance for all makes and models of cooling equipment throughout South Florida.
New Air Conditioning Systems – Installation & Replacement
If you're looking for the best in new air conditioning and home comfort solutions, Art Plumbing, Air Conditioning & Electric's Home Comfort Specialists will provide you with the solutions and information you'll need to make the best choice for you and your family. We offer a wide range of comfort systems that will not only meet your expectations, but your budget as well.
New technology has enabled the creation of efficient air conditioning systems that use very little electricity compared to older models. By investing in a new, higher efficiency system, you'll save money on electricity bills each month. Plus, your new system will increase the value of your home as well as reduce your monthly operating expenses, making your home more attractive and affordable.
We will install an air conditioning system designed for your needs, with maximum efficiency, at a price you are comfortable with. Call Art Plumbing, Air Conditioning & Electric today and ask how a new air conditioning system in your home can save you money.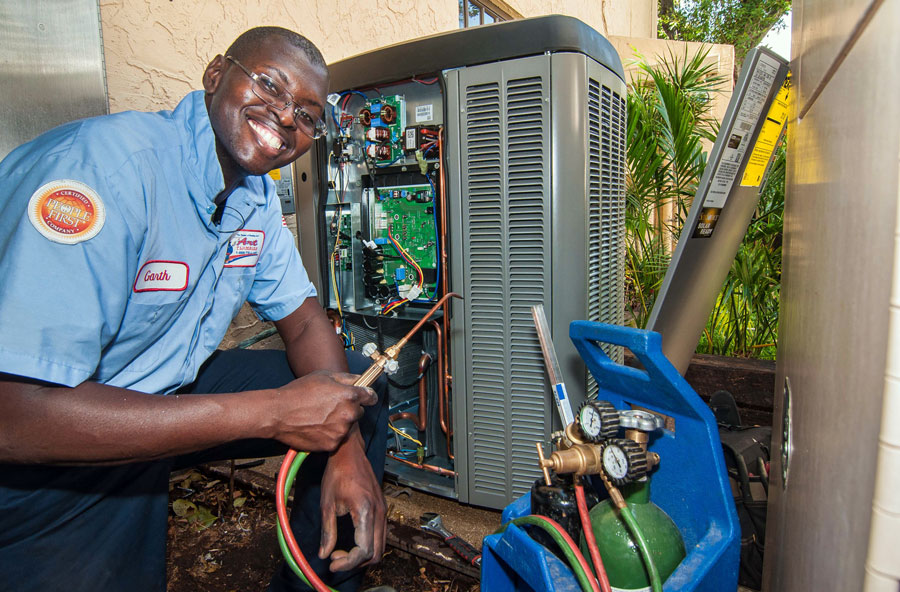 Precision AC System Tune-Ups & Maintenance
Your air conditioning system constantly accumulates dust and dirt, making it less efficient and costing you additional money in utility bills. Regular air conditioning tune-ups and maintenance will help your air conditioner to run efficiently, perform at its best, keep you cool, and save you money. Art Plumbing, Air Conditioning & Electric will perform a complete precision tune-up of your air conditioning system that includes checking the coils, refrigerant levels, electric components, filtration, overall condition, and more.
Heat Pump Repair, Sales & Installation
Art Plumbing, Air Conditioning & Electric services, sells, and installs heat pumps for maximum heating and cooling efficiency. For our South Florida clients who are concerned about maximizing their energy efficiency and minimizing their impact on the Earth's environment, heat pumps, an environmentally friendly product, are a wise choice.
Heat pumps can supplement the output, or lower the high cost of traditional heating and cooling systems. Not only will installing heat pumps help you save money on heating and cooling costs, but it is also a 'green' choice. Environmentally friendly heat pumps lower CO2 emissions, reducing your 'carbon footprint'. Art Plumbing, Air Conditioning & Electric can install heat pumps in your home, and help you save money and protect the earth.
Programmable Thermostats & System Zoning
Art Plumbing, Air Conditioning & Electric offers the best solutions in temperature control and zoning systems for your home. If your home is like most, temperatures often fluctuate from one room to the next. Whether it's because of sunlight, room activity or any of the other factors that can affect temperature, a zoning system can put control of your comfort right where it belongs – at your fingertips.
You'll be able to set a schedule on your thermostat based on your home's unique temperature patterns and control it all – directing more cooled air where it is needed, and less where it isn't. So room by room, or zone by zone, you will enjoy steady precise comfort on demand. Call us or request an appointment online to consult with one of our Comfort Advisors and find the perfect solution for your home.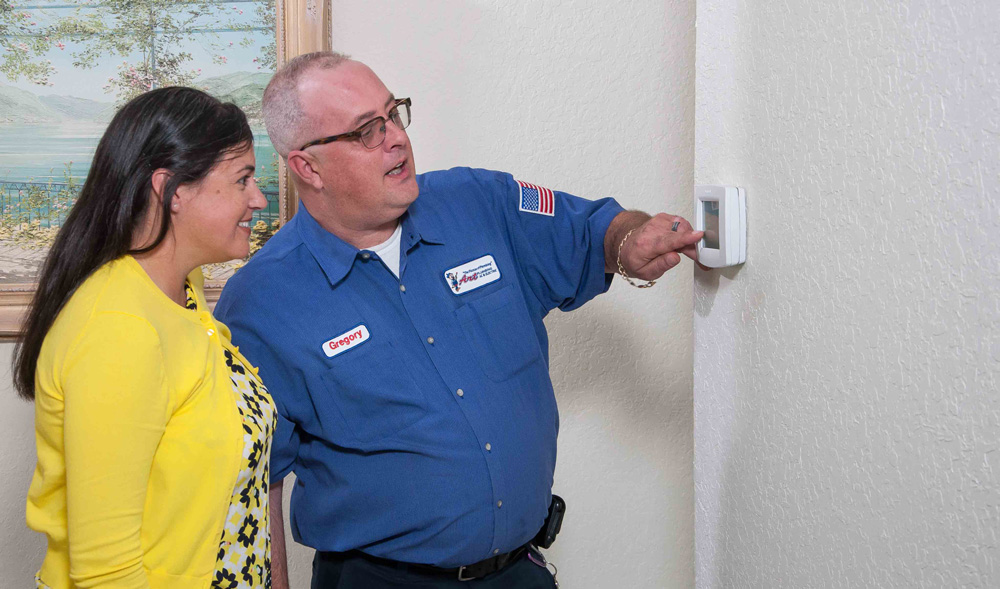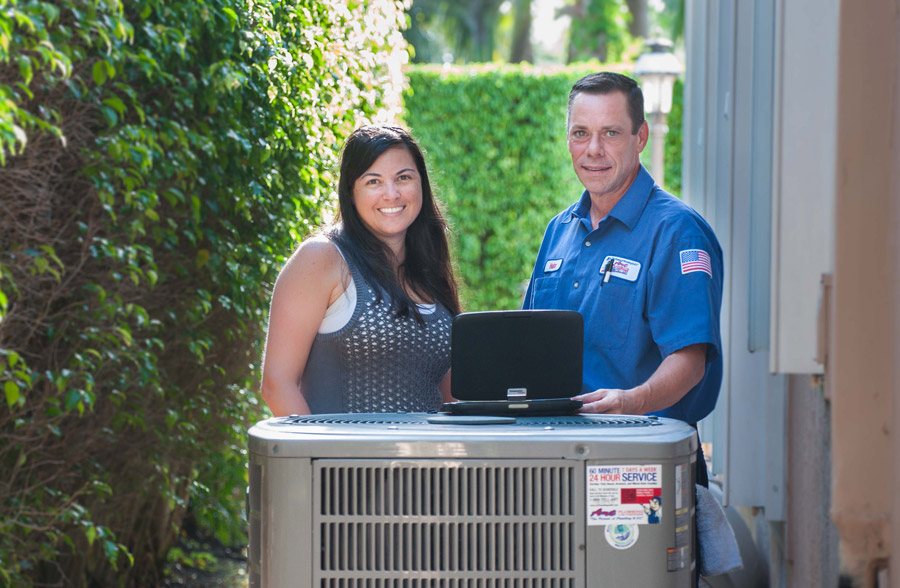 Preventative Maintenance Programs (Service Partner Plan)
When you have a plumbing or drain problem, or your air conditioning system breaks down in July, you want to be assured that you'll get a quick response and not have to pay extra for that emergency service. With Art Plumbing, Air Conditioning & Electric's Service Partner Plan (SPP), you'll get that peace of mind — and a lot more!
The Service Partner Plan is a great way to be sure that in case of an emergency, you are guaranteed the priority service you deserve as a valued Art Plumbing, Air Conditioning & Electric customer. Already, thousands of South Floridians have joined and are enjoying benefits such as:
Priority scheduling
Fast response & 24/7 emergency service
A 10% discount on all repairs
Annual maintenance visits
And much more!