Home Standby Generators

Comfort, Protection & Convenience – Art's Got Your Back-Up Home Generator.
Art Plumbing, Air Conditioning & Electric is proud to be a Generac authorized dealer with SELECT DEALER status.
Select dealer status is achieved by the exclusive members of Generac's dealer-network who sell, install, and service Generac standby and portable generators. Art Plumbing, Air Conditioning & Electric meet the necessary requirements for a certified staff of skilled service technicians and carry an expansive supply of generator-related parts.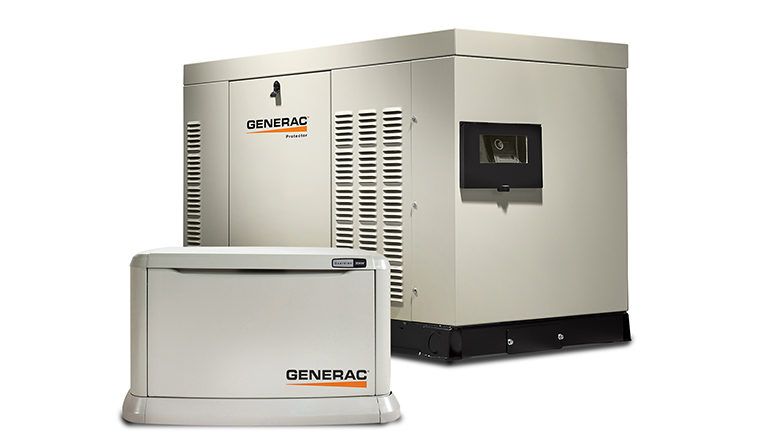 A Generac home backup generator that is permanently installed defends your home instinctively. It operates using natural gas, liquid propane, or diesel fuel and resides outside of your home like an AC unit. A Generac home backup generator provides electricity straight to your home, backing up your entire system or just the most vital household items.
The #1 Choice In Home Backup Generators
Generac is in a category all their own—they set the gold standard for standby home generators. Today, Generac generators are trusted and preferred by more homeowners than any other brand.
Mobile Link™ Remote Monitoring
Out of town? No problem. Mobile Link™ Wi-Fi enabled technology enables you to oversee the condition of your generator from anywhere on the globe simply using a smartphone, computer, or tablet. Easily obtain information and check for maintenance alerts. With Mobile Link™, everything is handled before disaster strikes.
Intuitive Operation
You never have to worry about being home to turn your Generac home backup generator on, it does that automatically.
No Necessary Refuels
Generac home backup generators operating using your existing natural gas, liquid propane, or diesel fuel supply. You no longer have to worry about keeping extra fuel around.
Straight-Forward Power & Capacity
No more extension cords! Your Generac home backup generator securely distributes power directly to your home's electrical system.